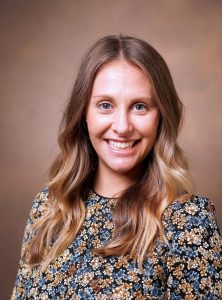 Emily Serdoz, MPA | Project Manager
Ms. Serdoz began her career at Vanderbilt in 2005 and is currently a Manager of Translational Research for the Vanderbilt Institute for Clinical and Translational Research (VICTR). She began her career as a Research Coordinator at the Center for Evaluation and Program Improvement, coordinating the evaluation of several mental health programs where she managed the day-to-day operations and logistics. Ms. Serdoz then went on to manage the software development of a clinical feedback system for mental health clinicians.
Ms. Serdoz came to VICTR in 2011 and became the project manager for VICTR's national single IRB (sIRB) initiatives in 2012, starting with IRBshare, which became IRBchoice and is now IREx. With the support of the IREx team and consultants, Ms. Serdoz oversees system development, testing and training; marketing and outreach; user education and support; evaluation; and strategic planning.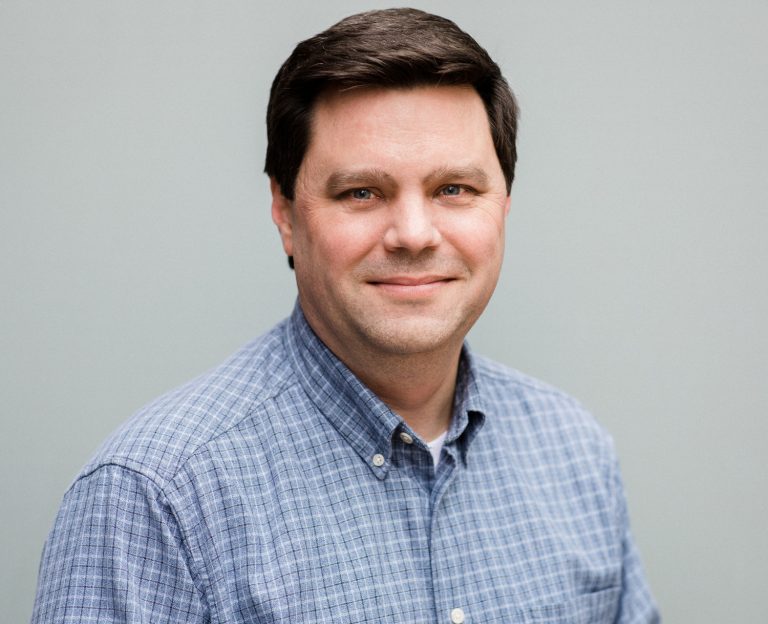 Bryce Embry, MMIS| Lead IT Developer
Bryce is a programmer, manager and teacher who has been working as the lead developer for the IRB Reliance Exchange (IREx) since 2017. Twenty years ago he was teaching students to create video games. Ten years ago he was leading a large school district's IT department. Today he's writing software to help medical researchers collaborate. At home Bryce has an amazing wife, a half dozen kids that come and go, a woodworking shop that matches his modest skills, and a guitar that's too good for him.
For IREx, Mr. Embry is the lead developer and is responsible for the technical design, programming, and implementation of technical architecture.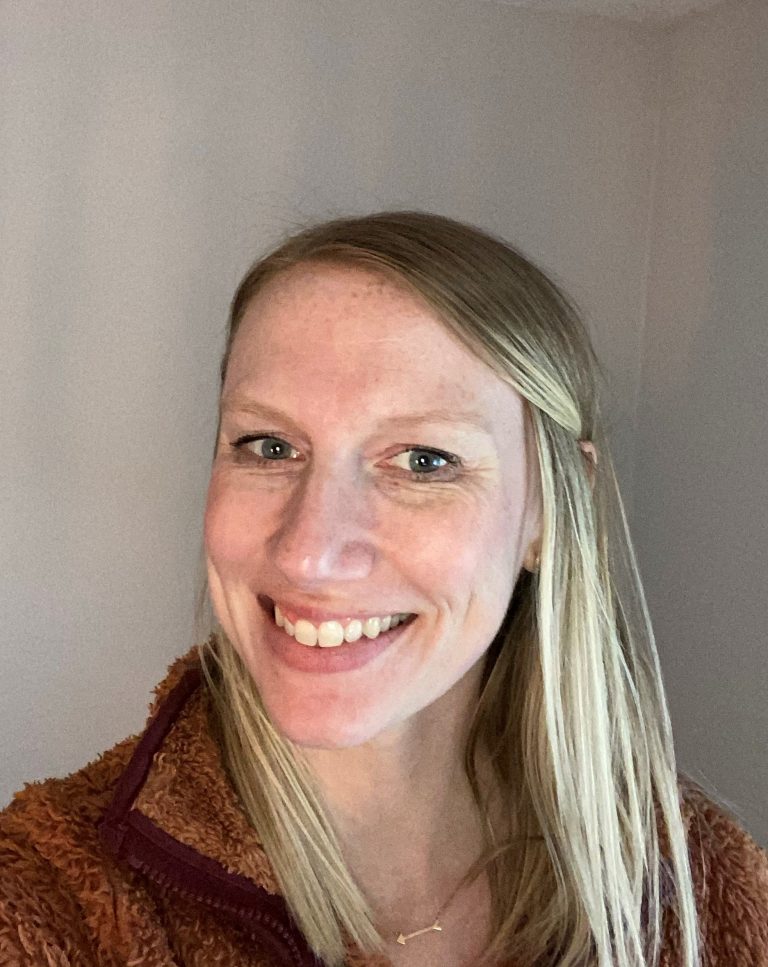 Katelyn Benhoff | User Support and Material Development
Katelyn is a Health Policy Services Analyst II at the Vanderbilt Institute for Clinical and Translational Research (VICTR). Katelyn joined VICTR in March 2020, marking a career change for her. Until this point, she provided case management and supportive services to persons experiencing homelessness with significant mental health/substance use concerns.
Now, Katelyn is translating those skills to assist patients and researchers at and beyond VUMC. Within the IREx team, she supports system testing and materials development, along with providing general user support. Outside of work, Katelyn enjoys reading, getting involved with her community, and sitting on her patio with her partner and her pup.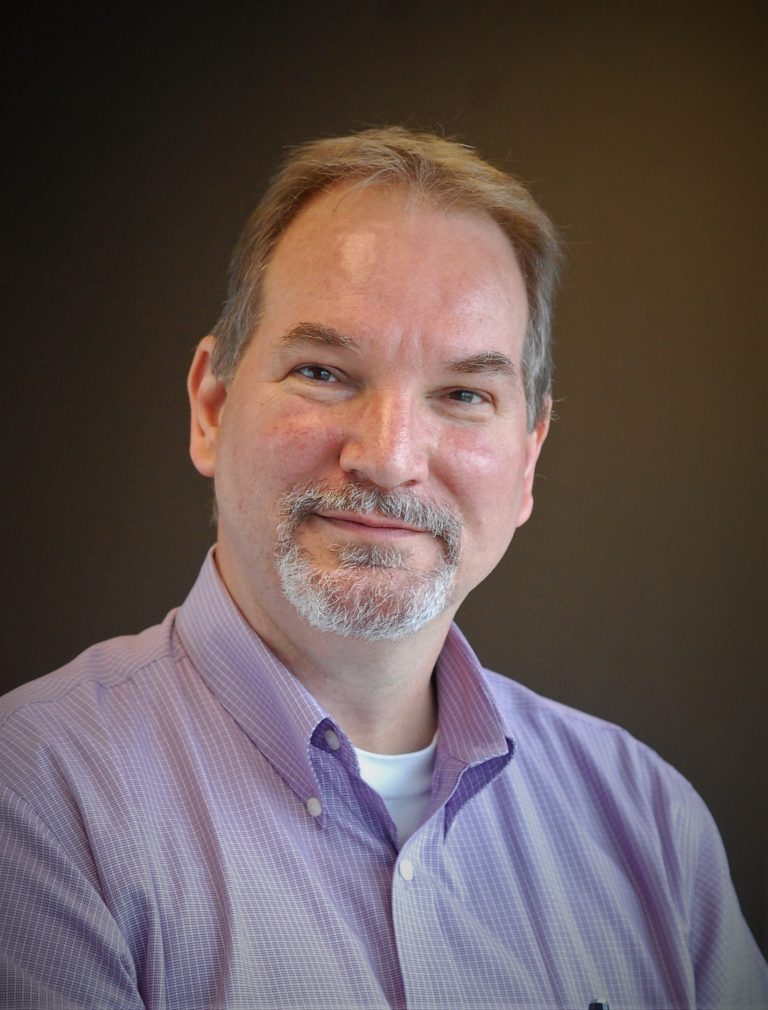 David Crenshaw, MSW | Site On-boarding and Study Support
Mr. Crenshaw works as a Research Services Consultant for VICTR with a background in managing large pragmatic clinical trials. He has a lifelong association with Vanderbilt, graduating from the university in 1987 and serving as one of the university photographers for over 15 years. A mid-life master's degree in social work led to his first position managing clinical trials for a Vanderbilt study researching the relationship between stress and health disparities. Over the next ten years Mr. Crenshaw has managed a variety of Clinical trials at VUMC, most notably the ADAPTABLE aspirin study which was featured in the New England Journal of Medicine.
In his personal life David is a father of two wonderful young adults and husband of 30+ years to his wife Cynthia, the Chair of the Math Department at the University School of Nashville. A few years back David received his fourth-degree black belt in Taekwondo, but now prefers the more gentle pursuits of hiking with his family and pups, as well as collecting and painting antique toy soldiers from the Napoleonic period.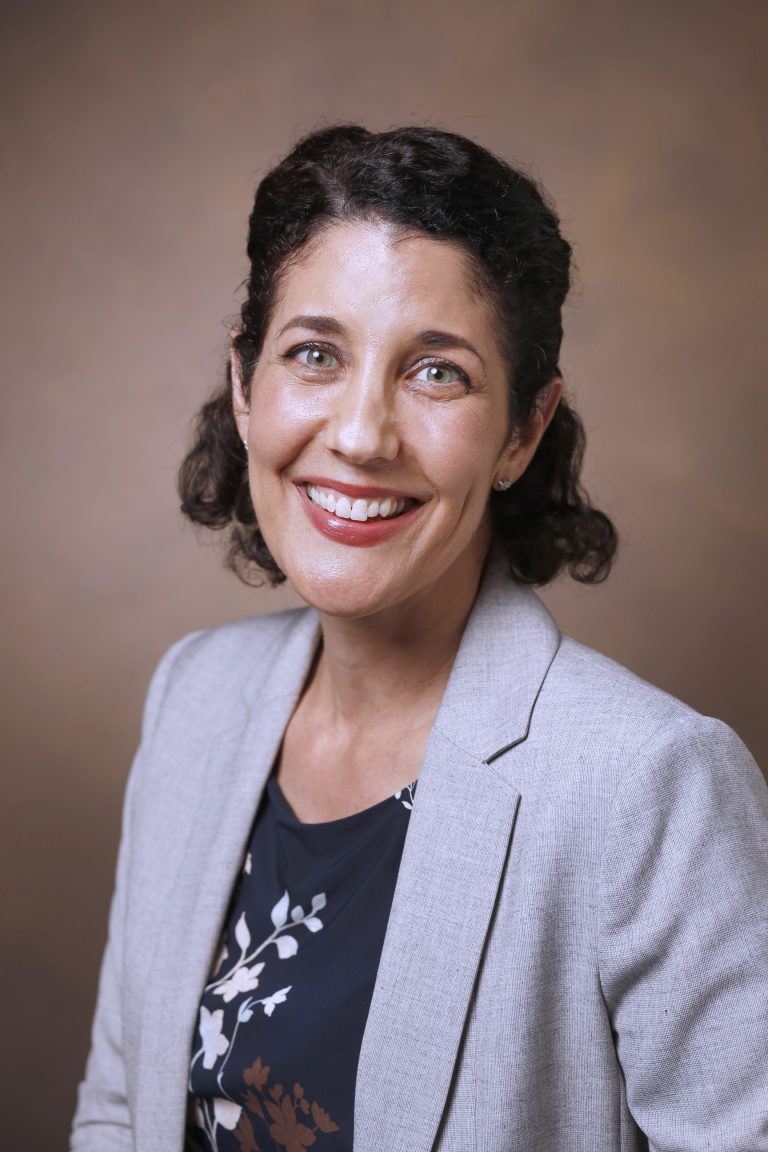 Natalie Dilts, MPH | User Training and Study Support
Ms. Dilts is a Project Manager at the Vanderbilt Institute for Clinical and Translational Research (VICTR) and is responsible for supporting the initiation and implementation of the single IRB (sIRB) review process for clinical research investigators, human research protection programs (HRPPs), and Institutional Review Boards. Ms. Dilts also serves as the lead training coordinator for IREx. Prior to joining Vanderbilt University Medical Center in 2018, Ms. Dilts was the Clinical Research Manager at UnityPoint Health-Peoria where she was responsible for all clinical trial oversight for Phase II-IV pharmaceutical drug studies for two regional hospitals and their affiliated clinics.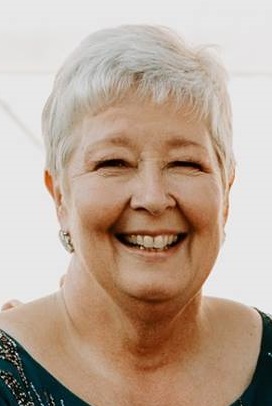 Bridget Swindell | User On-boarding and Study Support
Ms. Swindell is a Research Nurse Specialist in the Vanderbilt's Institute for Clinical and Translational Research (VICTR).   Ms. Swindell has several years of clinical research experience working on NIH and industry trials focused primarily on sepsis and acute lung injury in the critical care setting.  She has experience in recruitment, data management, study monitoring and coordinating center management.
Ms. Swindell joined the VICTR team in 2011 to help support the CTSA Consortium Coordinating Center activities; managing a Key Function Committee and leading the CTSA Tool Shop webinar series.  She has also been helping to manage the Research Support Services Hotline call center.  Ms. Swindell joined the IREx team in 2017 to help support HRPP and study team users as they move through the single IRB process for multi-site trials.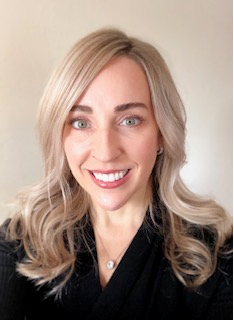 Carrie Smith | User Training and Study Support
Carrie is a Senior Project Manager at the Vanderbilt Institute for Clinical and Translational Research (VICTR). She joined VICTR in November 2021 following eighteen years at Wake Forest University Health Sciences where she served as a Clinical Research Manager for multiple departments including Biochemistry, Radiology and Internal Medicine, Section on Nephrology. During that time, Ms. Smith was responsible for the oversight of multiple large NIH, Industry and internally funded research projects. Most recently, she managed a nationwide study (APOLLO) where she successfully onboarded 100 transplant programs to the Wake Forest sIRB using IREx. Ms. Smith is joining IREx now in order to provide user training and support, as well as optimize system development for lead study teams and coordinating centers, based on her experience.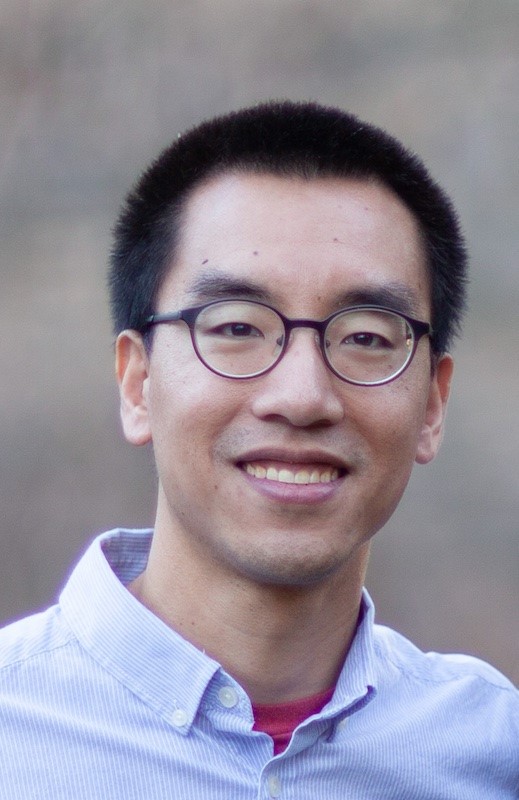 Jason Tan | Application Developer
Jason is a Manager of Application Development at the Vanderbilt Institute for Clinical and Translational Research (VICTR). He joined VICTR in 2013 and functions as both a developer manager and lead developer on a number of projects across the Office of Resarch Informatics. He joined the IREx team in February 2021 and contributes to the maintenance and development of the IREx web application. Jason likes books, coffee, web applications, data visualization, music, and Vanderbilt baseball.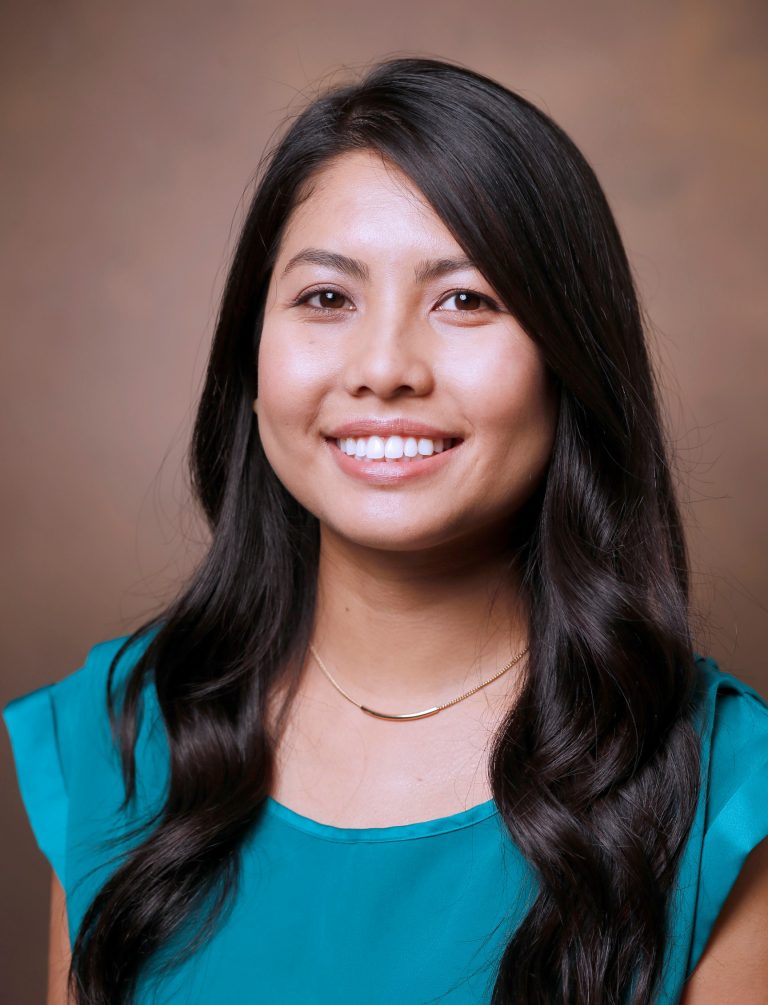 Linda Tan | User Implementation and Study Support
Ms. Tan is a Program Manager at Vanderbilt's Institute for Clinical and Translational Research (VICTR). She joined VICTR in November 2016 to provide support for the Trial Innovation Network (TIN)'s single IRB (sIRB) efforts and IREx. Ms. Tan now serves as a sIRB coordination consultant for study coordinating centers and lead study teams as they navigate the sIRB start up process. Ms. Tan is the lead coordinator for IREx user support and marketing outreach via the IREx website.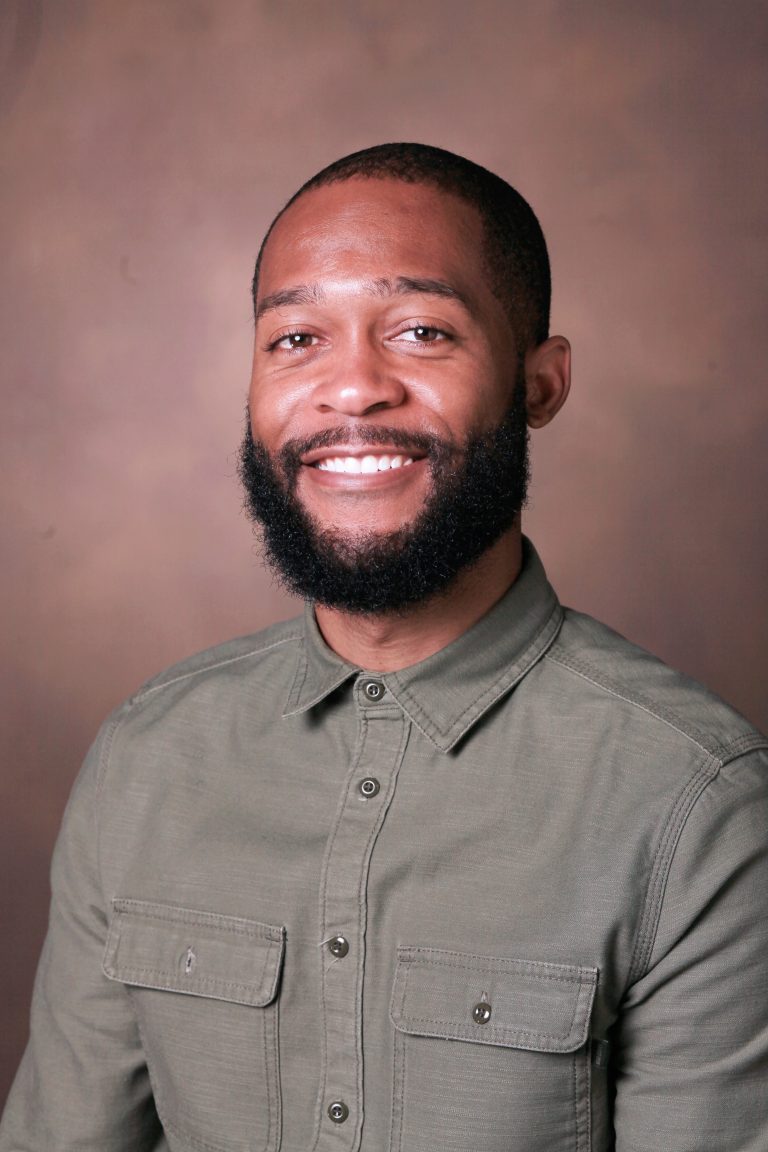 Evan Wimberly | Application Developer
Evan is an Application Developer at the Vanderbilt Institute for Clinical and Translational Research (VICTR). He joined VICTR in April 2019 to maintain and develop the IREx system. Prior to joining IREx, Evan has worked in developing RESTful services and administrative web applications. In his free time, Evan enjoys running and is part of a weekly running group, hosting family and friends, time outdoors, and he's also a pretty good cook.
IREx Internal Consultants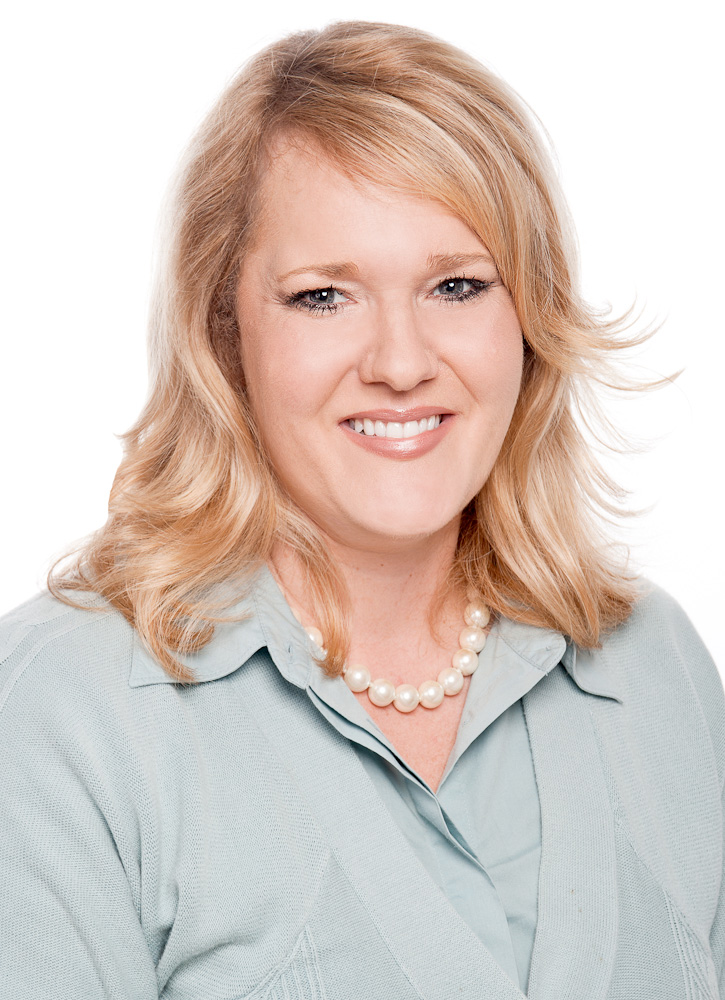 Jenni Beadles, MEd, CIP | Consultant
Ms. Beadles is the Single IRB Operations Manager for the Vanderbilt Human Research Protections Program (VHRPP). In this role, she serves as the central resource and point of contact for other IRB Directors and Reliance Managers nationally, as well as for the local research and institutional community, to provide authoritative expertise and regulatory guidance on complex issues, operational goals, business strategies, new technologies and initiatives, ethical considerations, and institutional policies related to human research protections relative to Single/Central IRB Review. Ms. Beadles also serves as an Ex-Officio board member to inform Vanderbilt's IRBs on matters of local context and local review. She has 18 years of IRB and related experience through her work with the VHRPP, as well as the Vanderbilt Institute for Clinical and Translational Research (VICTR) where she served as a manager and consultant for multiple IRB-related projects such as IRBshare, IRBchoice, and IREx, for which she now serves as a collaborator and liaison.
Gordon Bernard, MD | Advisor
Dr. Bernard is the Associate Vice Chancellor for Research and the Senior Associate Dean for Clinical Sciences in the School of Medicine at Vanderbilt University Medical Center. He holds the Melinda Owen Bass Professor of Medicine chair. Dr. Bernard has extensive experience developing, implementing, and leading large, collaborative translational science initiatives and has been directly involved in NIH-sponsored translational research for more than 30 years, supported by a wide variety of funding mechanisms. In addition, he is the Program Director for the Vanderbilt Institute for Clinical and Translational Research (VICTR) and co-PI of the Duke-Vanderbilt Trial Innovation Center. Dr. Bernard formally served as Vanderbilt's IRB Medical Director and was the Principal Investigator of the National Center for Advancing Translational Science (formerly Center for Research Resources)-funded R13 "Novel IRB Review Models for Efficient Multi-site Review" that established IRBshare, an early predecessor to IRBchoice and IREx.
Dr. Bernard continues to serves as a an IREx adviser, providing strategic guidance and helping to identify and resolve administrative and infrastructure inefficiencies.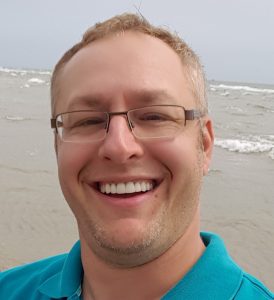 Ross Davis, MCS | IT Consultant
Mr. Davis received both his Bachelor's Degree in Computer Engineering and Master's Degree in Computer Science from the University of Florida. Mr. Davis has been in the programming field for 18 years and has expertise in application development, system administration, database architecture, and project management. He has experience developing applications to support research projects within the Vanderbilt Office of Research Informatics and also extensive experience working with requirements and technical architecture.
Mr. Davis serves as a general and triage consultant for IREx.
Julie Ozier, MHL, CIP | Consultant
Ms. Ozier started at Vanderbilt in 1996 in Ophthalmology where she managed clinical trials and began her considerable experience as a researcher both in laboratory and clinical research. She then served as a Clinical Trials Specialist with the Vanderbilt-Ingram Cancer Center assisting in regulatory affairs and clinical trial management. She served in a leadership role with Vanderbilt's HRPP/IRB for 12 years prior to being promoted to Director in 2013. Julie is a Certified IRB Professional and is also certified in research compliance. She has extensive experience in the development and negotiation of reliance agreements and the Federalwide Assurance application process. Ms. Ozier led the initiative to obtain Vanderbilt's initial accreditation from the Association for the Accreditation of Human Research Protection Programs (AAHRPP) and is instrumental in preparing for site visits that are critical to maintaining accreditation. She is currently a site visitor and serves on the Council on Accreditation for AAHRPP. She also serves as a mentor for new IRB and research compliance professionals through the Personal Responsibility in Medicine and Research (PRIM&R) organization.
For IREx, Ms. Ozier serves as a policy expert from a national perspective to assure that goals are strategically aligned with the national perspective.
Todd Rice, MD, MSc | Advisor
Dr. Rice has been a clinical investigator since 2001, and is an Associate Professor of Medicine in the Division of Allergy, Pulmonary, and Critical Care Medicine where he began his career at Vanderbilt in 2001 as a Postdoctoral Fellow. His interest in patient-oriented research and academic medicine led him to complete the Vanderbilt Masters of Science in Clinical Investigation (MSCI) degree. He served as chair of one of the IRB health science committees for 4 years and is now Medical Director of Vanderbilt's Human Research Protection Program (HRPP) and head of research subject advocacy for Vanderbilt's Clinical and Translational Science Award (CTSA). He and Dr. Bernard co-led the IRBshare Project from 2011-2015.
Dr. Rice continues to serves as a an IREx adviser, providing strategic guidance and helping to identify and resolve administrative and infrastructure inefficiencies.